INDIGO ROBE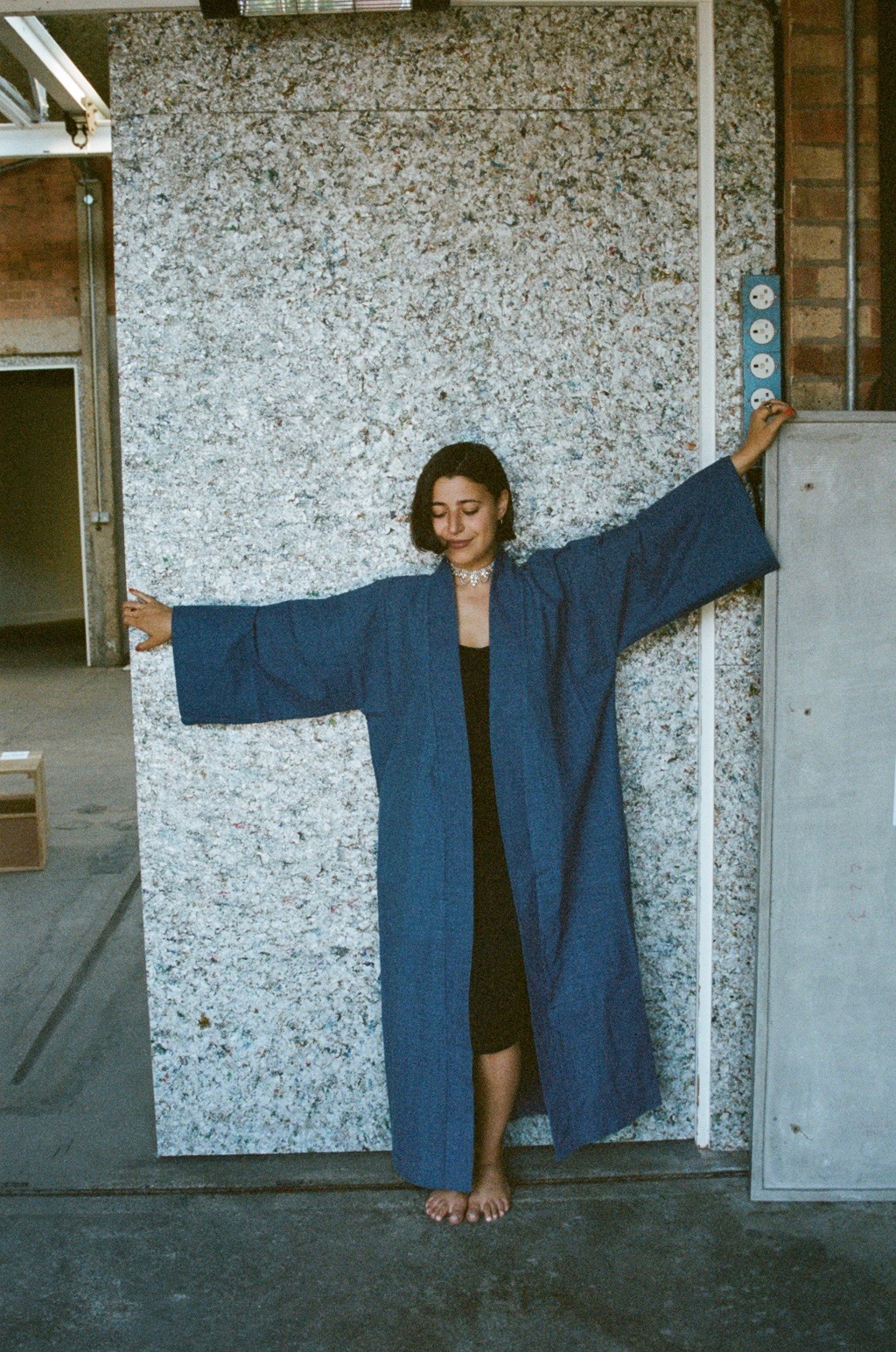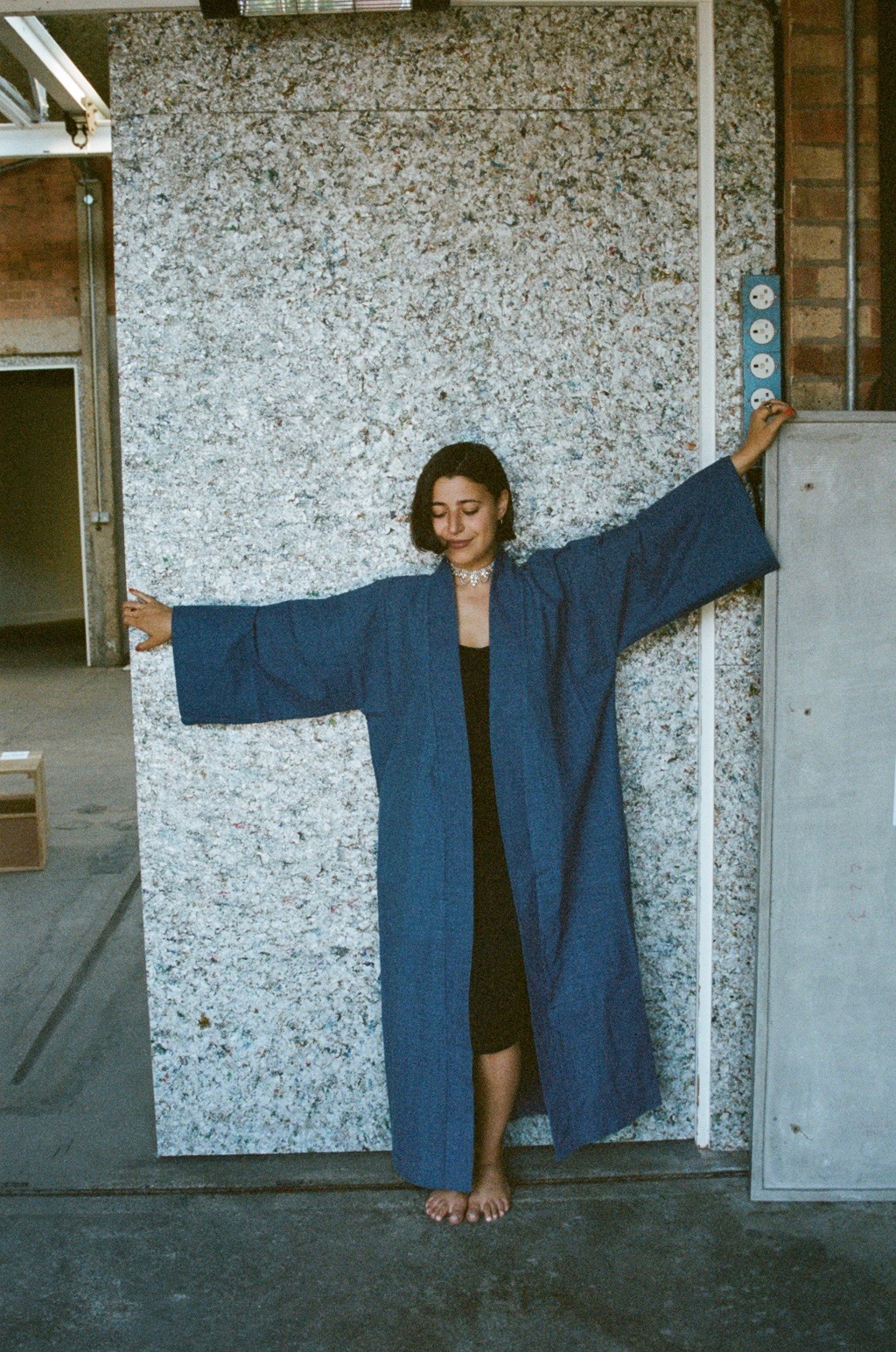 INDIGO ROBE
This baby is made from a lightweight handwoven cotton (about the same thickness as flannel but sans fuzziness). Over time the cotton will soften into a buttery texture while maintaining an elegant crispness. This cotton weight (like a smooth linen) is ideal for wearing as a dress, but can also be worn as a light jacket. All robes come with a long belt (same length as the collar) for beautiful tying and knotting.
Indigo will gradually fade into gorgeous hues in the blue rainbow. Aged indigo is perhaps the most beautiful.
***Ideal situation for wearing this: After climbing out of the Aegean Sea, slip on this crisp robe, throw on a pair of simple leather slides and enjoy a bowl of raspberries with your lover.